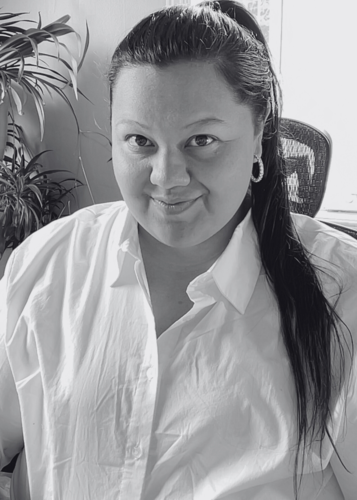 Meet Anastasia George

Clan: Wolf

Position/Role: Executive Director

Education:
Syracuse University: Sport Management, Native American Studies & Religion
SUNY Potsdam: Community Health-Exercise Science

Coming from a financial, sociological and public health background, I took on this position so that I could lend a hand to uphold the structure that supports birth in our community. In a way, it comes from the responsibility to our community that is ingrained in us as children, I just chose to focus on community-building through health. After seeing how colonial and genocidal tactics have led to health disparities in not only our community, but throughout all Indigenous lands, my focus became on affecting change in this field. From a public health perspective, the perinatal period is the first time we can support the health and development of a new human being. To get to do that, while also supporting the parents through this process, is such a great experience. Its also exciting to see Akwesasne grow first-hand, both in terms of population and as a culture. Getting to see Akwesasró:non assert their sovereignty and self-determination through the promotion of their health and how the next generations join us is a fun highlight to being the Executive Director.

Being able to lend a hand in directing the program helps facilitate the amazing work that our midwife and midwife assistant do. Our team is so dynamic and full of personality that it makes for a great workplace. The healthcare system was not designed with Indigenous wellbeing in mind and it has sustained it's marred legacy. It's great being part of a team that understands that humanity will change the healthcare machine, and through the promotion of traditional and cultural practices, we are changing the landscape of healthcare for our people.

The exploitation of our lands and environment have caused so many healthcare issues throughout Indian Country; their lasting effects will persist for generations. Seeing how colonial warfare on Indigenous peoples in other parts of the world has made its way back to us was eye-opening but also terrifying. Knowing how these acts affect us today has made me resolute in my determination to create a better future for our next generations.

I am excited to see midwifery care growing in our community, its grown so much since I first started here and so significantly since Jasmine began practicing. I hope one day we can provide midwifery care to all Akwesasró:non, as I believe that everyone has a right to the culturally sensitive, aware and appropriate care that Indigenous midwives provide.

Fun fact: I played rugby in college.